Last Updated on April 24, 2017
If you're sending out Just Listed or Just Sold notices without results, you need to switch your strategy over to using Direct Response. The biggest thing missing from almost all Just Listed/Just Sold promotions is a motivating reason to respond.  Offering something of value with a method to respond will bring you more calls and more business. Here's how to use "Direct Response" on your Just Listed/Just Sold promotions:
Offer free information for those wanting to buy or sell (must be specific — like a report on 8 Ways To Save Thousands When Buying, or 6 Secrets To Get Top Dollar When Selling).
Use a "hotline" number that has a Free Recorded Message (so people feel comfortable calling because they won't have to speak with a live person until they're ready).
Let's talk about postcards…
How many Just Listed/Sold postcards have you sent out…only to be disappointed with few or NO calls? 
Not any longer. A "just listed" or "just sold" postcard sent to the neighboring area should help stimulate more listings.
There are key elements you want to include on your postcard to stimulate response…
Decide what you want your reader to do as a result of reading your card, and WHY they should do it. In most cases, you want them to call you. And they will if you give them a self-interested, irresistible reason for calling you or your hotline.
You must use a benefit-rich, attention-getting headline!
Tell a story to capture interest
Transition from your story into your OFFER for something important to the reader
Tell WHY you're making your offer
Give motivating reasons and inspire urgency to respond NOW
Now, I know some agents will say :  "
Hey, I don't have time to go writing these post cards.  When should I practice real estate?
" And my answer is, you don't have to reinvent the wheel.  Simply update the postcards I give you in the
3-Steps Ultimate™ program
for you and your practice and send them out!  3-Steps members have 8 Just Listed/Sold postcards available, and here's a sample … SAMPLE
Just Listed
postcard…
SAMPLE
Just Sold
postcard…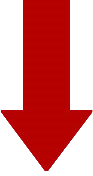 Click Here To Leave A Comment