Last Updated on July 27, 2021
Submitted by David Cathers, REALTOR®
The main problem with real estate marketing is it gets "stopped". What I mean is, your promotions don't get results because they can't get over three common hurdles for every marketing message:
Getting opened
Getting read
Getting acted-upon
Take Just Listed post cards for example. They may get delivered, but do you think they ever get read? They should be called "Just Go" cards because they just go in that round file known as the waste basket.
Here's a better way to use the Just Listed and Just Sold strategy…
How To Use "Unstoppable" Just Listed and Just Sold Letters To Sell More Listings and Get New Clients
HURDLE #1: Getting your message OPENED
You can't sell your listings if your prospects never see your promotions. That may not be a shock to you, but what are you proactively doing to get your message in front of the right prospects?
When I list a home, I do the following to sell it quickly:
Get a list of names and addresses for other homeowners in the community/subdivision/area (hopefully 100-150 contacts).
Get normal sized envelopes that you'd use to send a letter to a friend (use colored envelopes if near a holiday, like Red for Valentine's day).
Handwrite the names and addresses with my sellers FROM address.
IMPORTANT: I do not put my name or brokerage on the envelope! This will sabotage your results.
You'll understand what I'm about to do in a minute, but for now… realize that there IS a way to get your mail opened. You have to make it personal. Like their relative sent them a birthday card. Or, in this case… like they just received a nice letter from their neighbor. They will open it. Curiosity will get the best of them. Wouldn't YOU open a personal letter from a neighbor?
The idea here isn't that the neighbors will buy the house. They probably have several friends or coworkers with the ability to buy in their neighborhood. Getting the entire neighborhood to see your message is the first step toward having them help you find a buyer.
Many agents try to use postcards to get attention. But the glossy look identifies them as junk mail. These postcards may get a 2-second glance but you won't get people to read the details (except maybe price) or call you…
HURDLE #2: Getting your message READ
I've overcome the first hurdle of getting my message opened. Now I have to do something subtle but extremely important to get my message read.
People hold our promotions in front of them looking for something (anything) to tell them to stop reading. They're trying to identify the letter as junk mail so they can move on with their day. Don't say you don't do the same thing.
This happens whether it's other homeowners in the neighborhood of a property you just listed/just sold or even prospects who are visiting your website. We're all asking… "Am I going to get something that interests me or fulfills something I desire? Or, is this just another promotion I can ignore?"
BREAKTHROUGH TIP: I put the letter in my client's voice. More specifically, I do the following:
I have my seller clients approve a just listed letter I wrote for them in THEIR voice. And after the sale, I send out a just sold letter in their voice.
I also put the letter on nice stationary that's personal.
I'm close to the finish line but have one more hurdle to go before I know my promotion will be effective…
HURDLE #3: Getting your message ACTED UPON
The biggest thing missing from Realtor promotions is a motivating reason to respond. This is especially true of Just Listed/Just Sold cards which most agents treat as blasting a news update to people.
I find it more effective to offer something of value with a method to respond. Here's how I do this:
Offer free information for those wanting to buy or sell (must be specific — see my example letters below).
Use a "hotline" number that has a Free Recorded Message (so people feel comfortable calling).
Below are the real estate letters I use as examples:
JUST LISTED & JUST SOLD LETTERS
(click the images above to open the letters in a PDF file)
When I send out the Just Listed letter, I now have an additional 150 neighbors trying to sell my listing. I know they've opened and read my message, and they also have a specific way to send me leads!
After the listing is sold, I send the follow-up Just Sold letter. This is when I start getting the calls from neighbors who want me to sell their house. They are great clients. They trust me from the start. Why? Because I was referred by their friend and former neighbor!
Go try this strategy with your listings. You (and the neighbors around your listings) will be glad you did.
And if you'd like a bank of letters proven to boost your production, plus the knowledge you'll need to make them work, click here.
What do YOU send for Just Listed / Just Sold notices?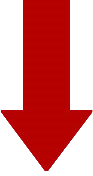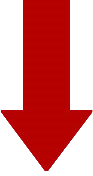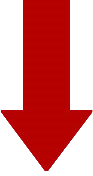 Email us to share it with the Agent Inner Circle® community. Or…
AGENT INSIGHTS:
You Won't Believe How Well This Works!
"The results of this newsletter are amazing! I took 5 listings in the first few months, and 3 of the 5 were directly from the newsletter. My referral business has gone way up. It's incredibly profitable!"
– Cathy M., Englewood, OH