Last Updated on April 24, 2017
Are you a fanatic for Facebook?
If you're not already, you will be once you know how to tap into the largest social media community to get new buyer and seller clients, sell homes faster, and lock-in ongoing referrals and repeat business. The following are the "best of the best" practices that few agents know and even fewer use. You'll now be armed with exactly what to do to make money using Facebook without wasting any time. This is how you build relationships on Facebook with friends and fans, so they happily refer their friends to you (
and also think of you when they're ready to list their home for sale or are ready to buy
).
Master Checklist To Get Business From Facebook
Timing
Post "status updates" on evenings and especially on weekends.
Schedule posts to go out to leverage your time.
Frequency
Don't overuse updates or people will stop paying attention to you.
1 post each day on your personal profile and another 1 post each day on your business page.
Consistency – posting every day is better than 5 posts on a single day.
Placement
What you post on your Personal Profile vs. your Business Page – depends on type of content (see below)…
Personal Profile
What to post? – This is a broadcast message to every one of your

friends

: Post life events, inspirational quotes, funny stories, referral programming, and occasional offers for helpful information or free introductory services.
Business Page
What to post? – This is a broadcast message to every one of your

fans

: Post real estate updates, stories of how you've helped others, client recognition, and a link to your monthly newsletter.
Comments
What to say? – This is a conversation with the person who sent an update: Thank them, ask another question, or add something valuable to start a discussion. Use comments to bond people to you and identify people who are experiencing life events that may require help with real estate. If needed, contact the person through a private Facebook message.
Picture
Include or not? – Always include, if you can find something relevant to your update. This gets attention of people scanning the newsfeed.
Offer
What type of offers work best? – free list of homes, free home value analysis, and free real estate reports.
When and how to use? – Once a week on personal page, and several times a week on Business Page
Response mechanism
Personal Profile – Ask a question (so people comment), Share a quote or funny story (so people click "like"), or Make an offer for free info/service (click link to go my business page: include your URL)
Business page – Free Report or Service (click Like then Call me at 555-555-5555)
What not to do
Don't send people to your website (unless you have a proven offer and a reliable way to capture the lead there)
Don't just post listing info all the time (turns people off)
The checklist above is part of the
Facebook Fanatic™ System
and it is the most profitable way to use social media without wasting time…
Would you like to ready to use status update messages to be liked, respected, and generate business without "selling" on Facebook? Click here…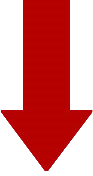 Click Here To Leave A Comment