Last Updated on April 7, 2017
This can create explosive growth and income within weeks. It's so powerful, I've had agents tell me they got thousands of dollars in new business in the process. Don't toss this system aside because you think it may be too difficult, or you "don't know anyone." We both know that's not true.
What is A Strategic Alliance?
A Strategic Alliance is a relationship with a compatible product or service provider (for example, accountant, investment advisor, mortgage lender, etc.) to create promotions of your products or services to each other's clients and network. The power of strategic alliances is the trust both you and your alliance partner have already established with your respective clients. Think about it, if you were to receive a letter from a service provider (whom you know and trust) recommending the services of another company's product or services, it would positively influence your perception of that business. And if combined with an irresistible offer, it will clearly motivate you to at least try that service.
Strategic Alliance Step 1
First, identify all the kindred or compatible businesses in your area who already have a relationship with clients that could be yours as well. Ask yourself this question: 
"Who else in a compatible business has already established trust from a list of clients who could further benefit from my services or business
?"
The secret is to find a service provider whose clients best match the markets you serve the most.  And it's important that they have a formal list of their client base – such as a database.  If they don't, they may not even recognize the value of cultivating your clients for more business.
Compatible businesses could include:
An investment broker who has a client list he or she has built over the years.

A mortgage broker who has dealt with home buyers in the past.

An appraiser, banker, architect, builder or other professional service provider to the types of customers you're looking for.

A home service provider, such as a landscaper, painter, plumber, pool maintenance, pest control, etc.

An accountant, lawyer, veterinarian, or other profession who deals with the public.

A retail business with products your clients could use.
Once you have made a list of the potential service providers, you now need to approach one or more of them about your strategic alliance promotion.  So, go to step 2.
Strategic Alliance Step 2
Next, you need to approach the service provider with your proposition.  Quite frankly, any service provider should turn flips to work with you, because it will mean increased business for them as well.
Hopefully you and the service provider already know and trust each other, because that's the key to recommending each other's services.
Here are a few points to make to the service provider you want to work with:
You have an idea of promoting each other's business to the other's existing clients which can immediately increase business for both of you.

The strength in the idea is you each have a relationship and have built trust with your respective clients, and this trust can be used to generate even more clients.

Your product or service is non-competitive with each other's.

It will not take away any income or profits they would ordinarily realize with their clients.  In fact, it will most certainly add to their revenues and client base.

It will be a very inexpensive way to generate clients in their business.  You will recommend your (hundreds of) clients to their business, if they recommend their clients to your business.  You each pay for the cost of letters and postage to the other's clients.

You will create the letters and marketing materials.

You each will indemnify and hold the other harmless against any problems as a result of the offers.  Plus, you'll unconditionally guarantee your services to their clients, and vice-versa.

You can route inquiries through a hotline system or response cards to verify who responded.

You want to start with a SMALL TEST MAILING to see if there's a response.  This way, you can test the idea with very little money to see if it works well.  If so, then roll it out to all of your respective clients.
If the business is interested, you can explain your special offer from Step 3 below.
Strategic Alliance Step 3
At this point you probably have your partner's interest.  So now you need to create your special offer to each other's customers/clients.  Here's the secret: make your offer appealing in the eyes of your client/customer, simple and easy to understand – and even easier to take advantage of.  Here's a list of other items you want to consider:
 The offer will probably be in the form of a personalized letter from the endorser (other person) to his/her clients.  It's important to have a

personalized

letter.  You can accomplish this by using your database and mail merge capabilities – it's very easy.

Your offer must be SPECIAL and EXCLUSIVE to the clients/customers it's intended for.  And, it truly must be a special bargain or offer for them to even consider it.  But, how much would you be willing to spend to generate a client?  You should be willing to spend a lot!

Clearly explain the offer: a free trial, a free consultation, free report, free valuation, discount on your first purchase.  Your offer must be strong enough for them to want to try it.  And make it easy to understand.

Tell WHY you are making the offer.  Give them the reason's why they're so special, you're making them a special offer.  What circumstances have created this opportunity?

The offer must be LIMITED.  That is, it must be a one time offer, or available for a limited time.

Your offer must be RISK-FREE for your clients to consider it. Therefore, it must contain a guarantee of satisfaction.  The stronger the guarantee, the better.
Strategic Alliance Step 4
At this point, you need to create an easy and non-threatening response device.  It could be a postage-paid response card, a special coupon or certificate, or a hotline for them to call.  Most importantly, the response device must have an urgency attached to it, such as an expiration date.
For example, send your first letter out with a 4 week expiration date on the offer, say, for a free consultation or report. 
Then 1 week later, send a "
Second Notice
" short letter mentioning the offer.  Another week or so later, you could send a post card (it's inexpensive) reminding them of the expiration date and their need to act now or lose the opportunity forever.  You can even follow-up the mailing with a telephone call.  You'll be amazed at the increased response with wave mailings and follow-up.
Strategic Alliance Step 5
Get ALL of the names in your database!
  Once you each start getting responses to your respective offers, remember to follow-up.   If you can, try to get every name of your partner's client base in a database file for follow-up mailings.  If you cannot, ALWAYS get the name, address, and phone of all people who inquired on your offer.
The key to making the offer work is:
Deliver on your promise.  Give them outstanding service and follow-through.

Start the conversion process: get them in your database and work the prospect – into a client – into an advocate.  This is very important.

Cultivate them for a referral or repeat business.  Even if they don't do business with you right now, you need to keep the conversion process going!

Continue to provide value, even if they don't buy.  Get them on your newsletter list, send occasional article reprints, make future offers to them.  Never let them go!
With a little practice, you'll be creating strategic alliances and building your network in no time.  But don't forget the conversion process.  The only way to make the process work is with continual, personal contact; giving continued value; and motivating referrals and new/repeat business.
By the way, if you're looking for a fast and easy way to nurture relationships and demonstrate why you're worthy of referrals, check out this

real estate newsletter

.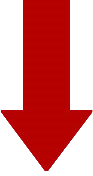 Click Here To Leave A Comment