Last Updated on April 7, 2017
Here's a ready-to-use system to bring back old clients and get immediate new business in the process. Many agents I know have a drawer full of old clients they simply forgot. Life gets busy and before you know it, it's been months (even years) since you last contacted some of your clients. That's why I created the "
Re-Acquaint Letter System
"… This is an easy way to get back in touch and harvest referrals and repeat business from your network, and this letter has worked for hundreds of agents all over the world. I'll give you the letter to use and also give you an example of a
Referral Coupon
. This coupon is designed to work much like a "bounce-back" type of coupon that restaurants and retail stores use. The very same strategy will work for you if you just give it a try.
How To Use The "Re-Acquaint" Letter System…
STEP 1:

Create a LIST of your past clients and friends, friends, family, and acquaintances

Narrow your list down to the people you've not contacted in the last 6 months.
STEP 2:

Send them a personal LETTER

Here's a pre-written letter for you to use and make your own.

(click the image to download as a word document)
STEP 3:

Give your Power List a meaningful REASON to get back in contact with you

Use a "Referral Coupon" that goes with this letter, like this…
They may or may not use it, but it's a stand-out way to remind them that you work by referral.
(IMPORTANT: This coupon is designed to give a discount to the END-USER only. In most, if not all states, it is illegal to directly compensate any unlicensed person for sending you business. This coupon only makes a discount offer to the end user, NOT to a person sending you a referral.)
STEP 4:

FOLLOW-UP with regular contact (at least monthly)
Agents tell me they start getting calls within a few days after this letter goes out. But you can also follow up by phone 7 days after sending the letter. Going forward, you'll want to keep in contact in a meaningful way. I'm not talking about pumpkin seeds or calendars here. You can use my Service For Life!®
real estate newsletter system
or your own monthly contact, just make sure it's something your Power List sees as a "welcomed guest" rather than an annoying pest. And make sure it gets out
every month
… This is very important. For every 100 people on your database, 14 of them will buy or sell a home in the next 12 months. And that doesn't include the Referrals they could be sending you. Don't continue to leave this gigantic hole of lost revenue in your business by not following up at least once a month. This "Re-Acquaint Letter System" will help you get back in touch with your clients. Then you have make a commitment to not lose touch again by following up with your network each month with welcomed and valued contact. [Ed note: Would you like to use a marketing system that costs nearly $0.00 and can bring you a steady flow of quality, motivated buyers — even during this slow economy? Then
click here to learn about one of the highest-return
, lowest-cost marketing strategies you'll ever use in your real estate practice.]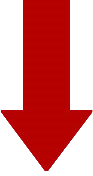 Click Here To Leave A Comment